Estate Agency, Hamptons International, carried out a survey of the high streets of the UK's towns and, after all the relevant factors had been looked into, Lewes came sixth.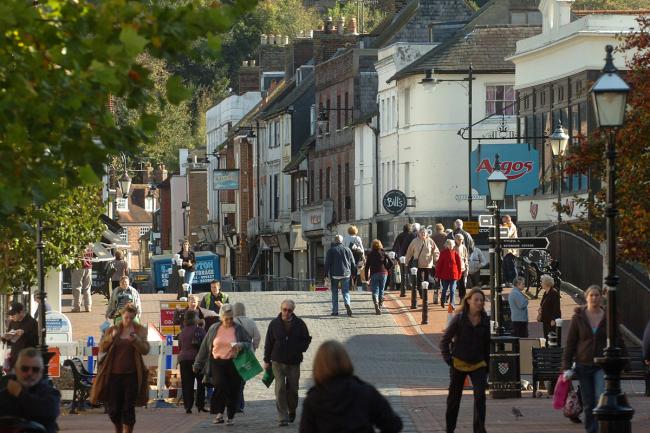 When it is so easy to shop online (most people can do it from their smartphone, without even leaving the settee), it is extremely encouraging to see many haven't forgotten to shop local – something which, obviously, Lewes Chamber of Commerce applauds.
Despite the number of the town's shops that have closed in recent years, the survey concluded that Lewes high street is made up of sixty-five percent independent retailers.
In response, Lewes Chamber President, Clare Crouch, said
"I am very happy, but not too surprised. The fact that Lewes high street has come so high up is a testament to the work all the town's retailers do in attracting both local shoppers and tourists. The Lewes Pound also plays a part in the continued success of our high street, in spite of competition from online companies. Yes, we may see empty shops at times, but often that's due to relocation of the previous business, as opposed to them shutting down. I hope the Chamber can also help to promote and empower all Lewes's businesses."
As well as the high street, Lewes does have more unusual independent shops hidden away down interesting side streets and twittens.
The Chamber would recommend anyone coming to Lewes to spend some time seeking out all the delights and secrets that our shops have. Even Lewes residents may be surprised at the things that can be purchased in the town.