New President and Changes to Executive Committee
The evening of Thursday 19th January saw the AGM (re-scheduled from October). It was a good turn out with both new and long-standing members attending.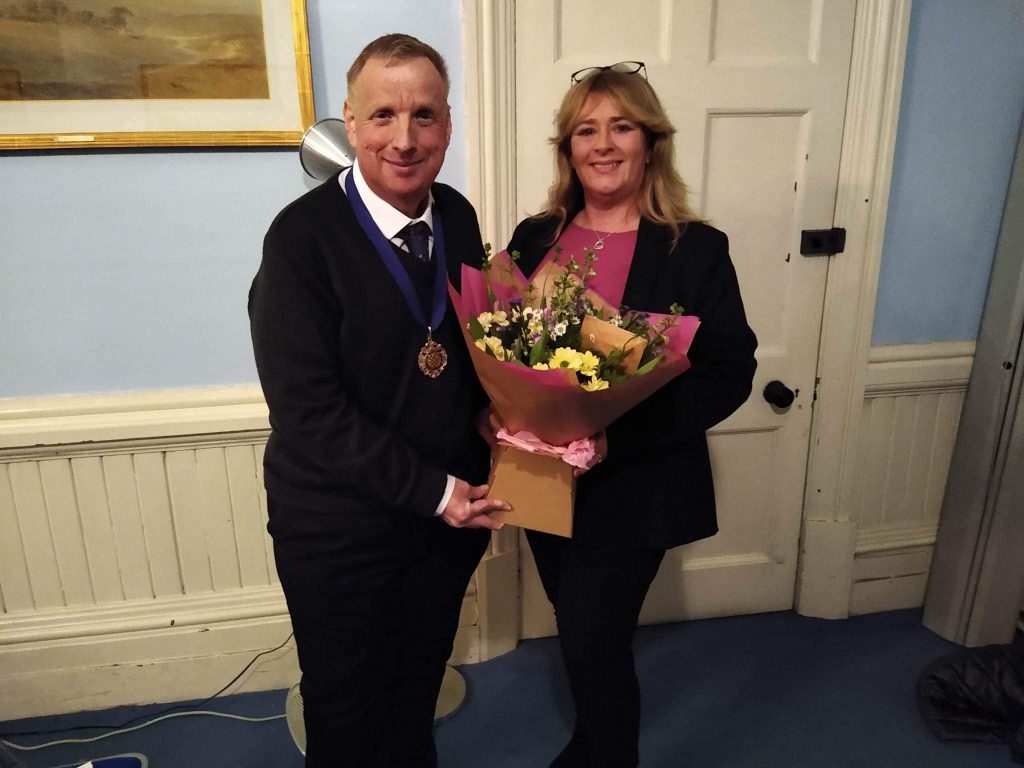 As members will be aware, Clare Crouch had decided to step down from being President after seven years in the role. Ashley Price (previously the Chamber Secretary) was voted as the new President. Ashley presented Clare with a bouquet of flowers, and as Clare is going to be trekking over the Pyrenees in aid of  ABF The Soldiers Charity, the members of the Executive Committee decided the Chamber should make a donation, in appreciation of all that Clare had done in her time as President. If you would like to find out more about Clare's charity trek, then do click on the link above.
Ashley said "It is of course a great honour to be elected as the new President to take over from Clare. During my time working as Secretary to Clare since January 2019, her guidance, advice and help has stood me in good stead to be able to hit the ground running with taking the Chamber forward, and ensuring our members – and the business community of Lewes as a whole – are promoted, supported and represented.
For me, it is a virtuous circle: if businesses – no matter whether office-based, retail, creative, beauty, etcetera, with both large companies and small "kitchen table" enterprises – are doing well, then it means every part of the town benefits."
To our members I would say remember this your  Chamber. If there is something you are not happy with, something you want the Chamber to look into, or a matter you want raised, then speak to me, You can call me on 01273 409410, or email: president@leweschamber.org.uk.
I look forward to working with the Executive Committee over the coming months to take Lewes Chamber from strength to strength."
There were also changes on the Executive Committee, with both David Hurford and Susan Murray stepping down. Nicola Furner (architect and planner), a long time member of the Chamber, was voted on to the Exec.
So, the officers of the Chamber are as follows:
PRESIDENT: Ashley Price
TREASURER: Andrew Wells
SECRETARY: (vacant)
EXECUTIVE COMMITTEE
Andrew Simpson
Jonathan Spencer
Nicola Furner
Cllr John Lamb
The Secretary is now vacant, and it is down to the Executive Committee to elect someone to take on the role. In the meantime, however, Ashley will continue to carry out the Secretary duties.
The Chamber would like to thank the Town Hall for allowing us to use the Yarrow Room, and to Lee for setting up the table and chairs. We would also like to thank Chamber member, The Runaway for providing the delicious sandwiches, cakes and pastries for the meeting.
Please feel free to share this article:
[DISPLAY_ULTIMATE_PLUS]