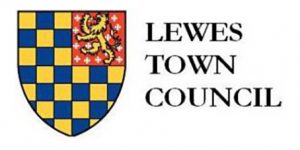 Nominations for the Mayor's Covid Hero Award are now open!
Cllr John Lamb; Mayor Of Lewes 2019-21 has announced: 
"I would like to recognise and celebrate outstanding individuals in Lewes who have gone the extra mile during the Coronavirus outbreak by presenting them with a 'Mayor's Covid Hero Award'.

"The pandemic has left many people in need of help, whether they're short of money because they are out of work or unable to leave the house as they are self-isolating," said Cllr Lamb. "One of the striking things to come out of these difficult times is a renewed sense of community and we want to honour those public-spirited people who represent the very best of our town.

"We want to hear about the carers, fundraisers, volunteers, health workers, first responders, council employees and next-door neighbours of whatever age who have made a difference to other people's lives."
Entries: Please fill out the simple form – available here to download, complete – explaining why someone deserves an award in no more than 250 words and return it to the Mayor's Secretary.
Deadline for entries: 30 November 2020.
Awards will be announced in December with a ceremony taking place when possible.