As most know, Bonfire Night is a big thing in Lewes, but many forget those who work through the night cleaning up, ensuring Lewes is ready for business the very next day.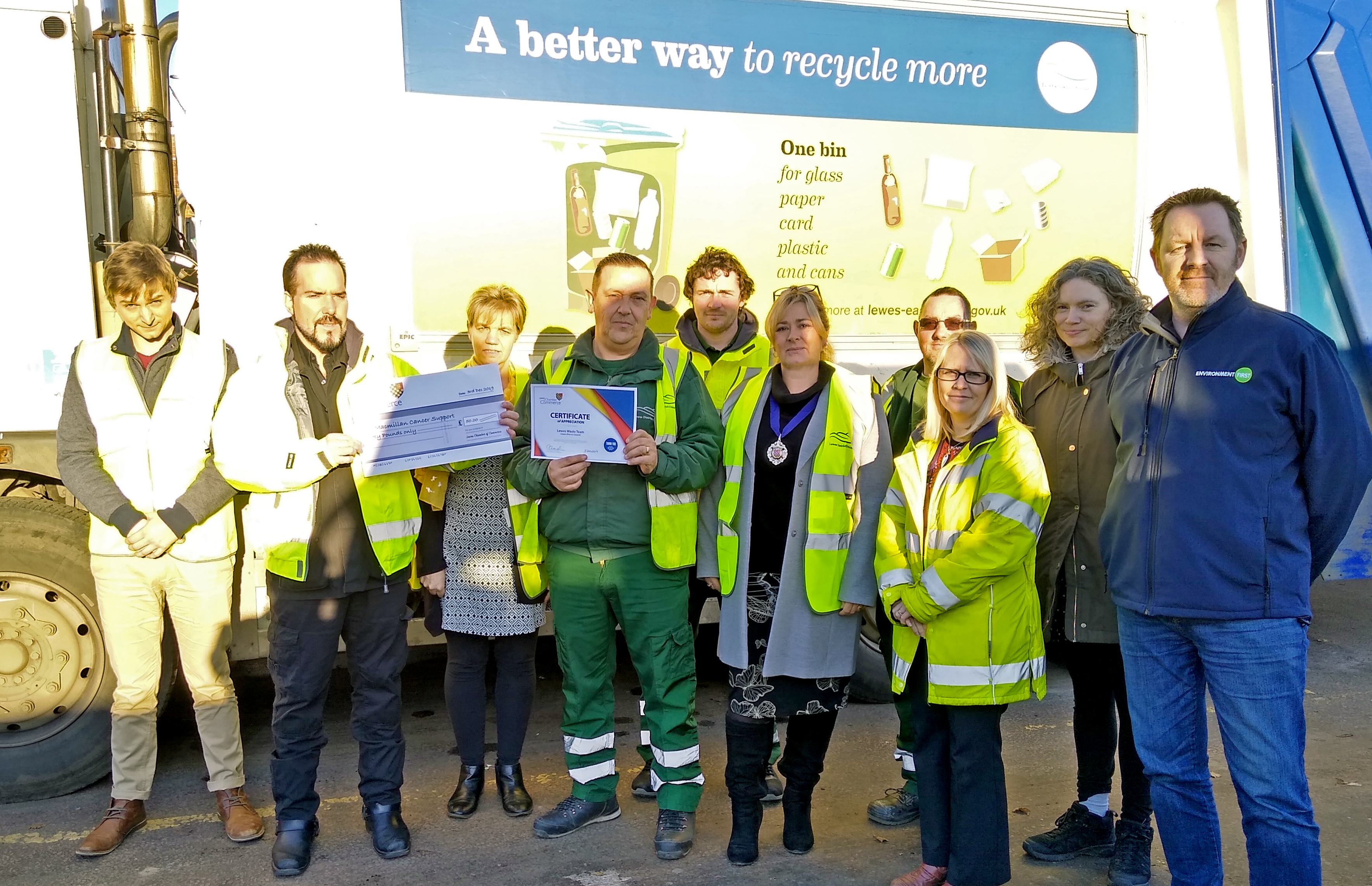 To show the Chamber's appreciation of the hard work put in by Lewes District Council's Street Cleaning Team, President, Clare Crouch, awarded the Chamber's "Appreciation Award" to Darren Liddy, Supervisor, with members of the cleaning team also present including: Thomas Broad, Matthew Busby, Helen Holland, Rebekah Dowling, James Warren and Seán Towey.
This was the Chamber's inaugural presentation. The idea came out of the realisation of just how much work is put in by this group of dedicated workers, who clear all the bonfire procession routes (from South Street, right to the prison). During that time, over seven tonnes of rubbish is removed, ensuring that the next day Lewes residents, businesses, customers and shoppers are able to go about the town, without having to wade through the debris left by visitors to the town from the night before.
Chamber President, Clare Crouch, said "We were very impressed with the planning and execution of the clean-up, as well as the pride attached to it. The whole team, headed by Darren Liddy, did a fantastic job ensuring it was business as usual on the 6th November. This is just a small way in which the Chamber can let people know how much they are appreciated."
Seán Towey (Head of Environment First) added his praise and thanks to Darren and the team for the exemplary work undertaken, which Sean experienced first-hand on the night/early morning of the clean-up, as he was one of the operational team in his first season as HoEF.  "Patrolling the streets with Darren circa 7:00am that morning for one final check, you simply wouldn't know that there were in excess of 25,000 bonfire revellers a few hours earlier.  That in itself is a statement of commitment and success. To add I wish to thank all those Bonfire Societies and local businesses who supported the team in their management of waste on their sites."
The Appreciation Award combines a Certification of Appreciation, and a cheque for £50.00 made out to the charity of recipient's choice. LDC's Street Cleaning Team requested that their donation be given to MacMillan Cancer Support. A payment will be made by the Chamber, in the name of the Street Cleaning Team.